ESL Teacher Training in 3D Virtual Worlds
Language Learning & Technology
Although language learning in 3D Virtual Worlds (VWs) has become a focus of recent research, little is known about the knowledge and skills teachers need to acquire to provide effective task-based instruction in 3D VWs and the type of teacher training that best prepares instructors for such an endeavor. This study employs a situated learning approach to teacher training and explores what online teaching skills emerge in the process of collaborative situated learning, how these skills develop, and whether collaborative situated learning is an effective method of training instructors to teach in 3D VWs.


Age-related differences in motivation in learning English among Mainland Chinese students
International Journal of Applied Linguistics
Despite the fact that the majority of English learners in China are children, much of what is known about English learners in China is restricted to studies of high school and adult populations. Learning English is an experience that spans many years for Chinese students, yet little is known about how or if motivations change across age groups. The limited amount of research which does explore age-related differences has been restricted to European populations. This study provides findings from a survey of 1,213 school-age students, grades 1 to 11 in Mainland China. Findings demonstrated significant differences in motivation separating middle school from their elementary and high school peers. Suggestions for future research and classroom instruction are given.

Google公布了一项新的倡议——用各种智能手机支持的Google Cardboard 观看器带学生进行虚拟现实旅行。学生们的Cardboard 观看器和智能手机都带有书写板。老师们用书写板来控制同步的虚拟游行。老师选定一个地点后,所有的学生都在虚拟现实中跟随老师的步伐。
自适应在很多学习环境中都已经用到,最早的几十年前就已经说了自适应。到底自适应是什么意思,现在我们讲的是基于共识的自适应概念。最简单的一种就是学生自己定步调,决定学习的节奏。另外一种叫做单点自适应产品。第三种就是基于规则的自适应学习……自适应在未来会成为在线教育产品的标配。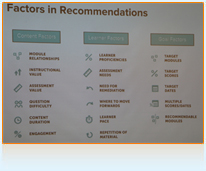 去中介化,弱化B2C模式下培训机构和教师的关系,通过规模效应和降低培训机构在产业链中的影响力和收益分配能力来重构价值链,是在线教育领域颠覆性力量。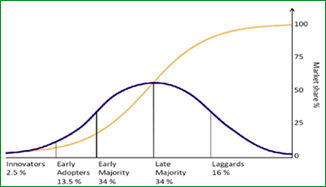 有道学堂与艾瑞咨询联合发布《2015年中国在线语言教育行业研究报告》,报告显示,2014年,中国在线语言教育市场规模为193.8亿元,比2013年增长23.7%。得益于直播互动等技术创新,以及教改对基础教育阶段外语学习的影响,报告预计,未来几年在线语言教育还将继续保持高于20%的增长速度,到2017年将可能达到354.6亿元。

Vocabulary and Language Teaching
By Ronald Carter, Michael Mccarthy
The material in this book reviews work dating back to the vocabulary control movement in the 1930s and also refers to more recent work on the role of lexis in language learning. Two chapters describe the main foundations of lexical semantics and relevant research and pedagogical studies in vocabulary and lexicography; and a further chapter discusses recent advances in the field of lexis and discourse analysis. There is also a series of specially commissioned articles which investigate the structure and functions of the modern English lexicon in relation to its exploitation for classroom vocabulary teaching.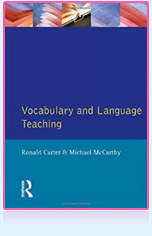 Language, Literature and the Learner: Creative Classroom Practice
edited by Ronald Carter, John McRae

American Educational Research Association Annual Meeting
"Public Scholarship to Educate Diverse Democracies"
Friday, April 8 – Tuesday, April 12, 2016
Washington, DC
Call for Submissions Window: June 1 – July 22, 2015
TESOL International Convention & English Language Expo
April 5-April 8, 2016
Baltimore, Maryland
2016 International Syposium On CALL: July, 2016 Qingdao, China