New Skills for New Classrooms: Training Tutors to Teach Languages Online
By Regine Hampel & Ursula Stickler
This article outlines a framework for tutor training, starting with a brief overview of benefits and challenges for online language tutors. It suggests a pyramid of skills necessary for successful online teaching. These include the more general skills of dealing with the technology and using its advantages, the social skills of community building, language teaching skills, and the skills to teach creatively and develop a personal teaching style in an online medium. The article then suggests how these skills can be implemented in a training programme, which includes both pre-course training and ongoing staff development.

The Lexile Framework measures reading ability and text complexity on the same developmental scale. Unlike other measurement systems, the Lexile Framework determines reading ability based on actual assessments, rather than generalized age or grade levels.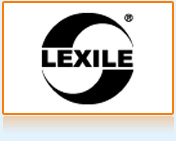 The product aims to improve class management, by enabling teachers to enroll and track students, normally a time-consuming process. Using a so-called "single sign on" process, students can access online resources from different vendors, and teachers can easily log performance among different classes and locations. It recently has raised a $10.3 million.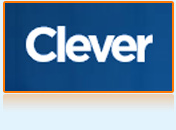 Ipass is a vocabulary learning system developed by BeiWaiOnline (Beijing) Edu-Tech Co., Ltd. By using the design of a subway map and numerous subway stations, the system transforms the boring vocabulary learning process into an interesting and step-by-step process. With the help of this system, teachers can dynamically check and monitor students' vocabulary learning process so as to design remedial teaching. You can experience this product with any of the following accounts: BWtesting01, BWtesting02, BWtesting03, BWtesting04, or BWtesting05. (Password: 123456) We recommend Google Chrome and Mozilla Firefox browsers.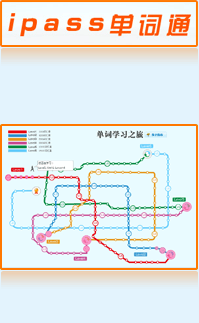 "ipass单词通"是由北外在线自主研发的词汇学习系统。通过地铁线路和地铁站数形象地展示了完整的学习过程,由易到难,循序渐进,让单词学习变得生动有趣。教师也可以通过该系统直观地了解每位学生的学习进度和学习成果,动态监控每位班级学员的整个学习过程,以便对学生进行有针对性地指导。您可通过以下任一账号体验该产品:BWtesting01、BWtesting02、BWtesting03、BWtesting04、BWtesting05(密码均为123456)。为达到最好的体验效果,请使用谷歌或火狐浏览器。

"在政策层面来看,2012年3 月国家教育部印发了《教育信息化十年发展规划(2011-2020 年)》,提出教育信息化将成为未来十年发展的重点。并把建设教育云网络、培养信息化人才和建立信息化管理体系等三项任务作为十年发展规划的主要任务。"
"而从实际发展来看,尽管中国面临着应试教育模式限制创新、内容与资源的短缺以及复合型人才的匮乏等诸多困难,但未来中国教育与技术结合的潜力仍然十分巨大,社区化和社交化的学习模式将被更广泛地采纳,教育电子出版市场亦将更加繁荣。对于进入在线教育市场的竞争者来说,未来在线教育的机会很大可能存在于如何满足升学与就业之间的鸿沟。"
"10亿元现金资本,'用互联网思维颠覆教育,重新定义教育',YY此番矛头直指新东方,而被免费的课程正是新东方的核心竞争产品。尽管此前新东方董事长俞敏洪就表示'不安',并称将以迎战的姿态拥抱互联网,但没想到双方的角逐来得如此之快。无论新东方如何接招,名师们真的愿意把自己的'看家本领'放在一个虚拟的平台上做免费午餐吗?在谈颠覆传统教育机构之前,前期以烧钱为代价的在线教育自身能走多久才是眼下更现实的问题。"

By Elfrieda H. Hiebert & Misty Sailors
Until now, no single volume has comprehensively examined the crucial question of how to select the most appropriate reading material for beginning or struggling readers. From leading authorities, this book meets an important need by reviewing the best available research on the role of specific text features—including linguistic and conceptual content—in supporting the development of proficient reading. Also explored are ways that teacher scaffolding can help students who have difficulties with particular aspects or types of texts. The book considers approaches to adapting the design and selection of texts to reinforce reading skills and provide well-paced challenges for K–6 students at a variety of ability levels.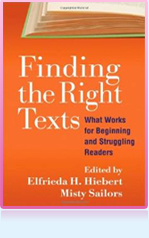 By Heidi Anne E. Mesmer
Selecting reading materials at the appropriate level for each student is an essential component of promoting literacy, and a number of tools for determining text difficulty are now available. This unique, much-needed reference helps teachers choose from a wide array of approaches and implement them effectively. Provided is a thorough, integrative review of recently developed applications such as Lexiles, as well as traditional readability formulas and systems for beginning readers. Detailed vignettes clearly illustrate how teachers have used these tools in real classrooms and provide tips and pointers for success. Rich with charts, tables, and resources, this practical guide includes an appendix on two electronic book matching programs, Accelerated Reader and Reading Counts.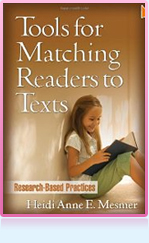 Theme:
信息技术与外语教学:机遇与挑战
ICT and Foreign Language Instruction: Opportunities and Challenges
Date: November 7-8, 2014
Venue: Beijing Jiaotong University, Beijing, China